FOR THE LOVE OF SPORT: SECURING THE LIVES OF FUTURE INDIAN SPORTS STARS
When we think of Olympics, do we think of the disappointment that was 2016, or do we think of the opportunities that lie waiting for us in 2020? Sadly, a quick online search will reveal the sheer number of negative responses to sports. All that commotion and furore over sporting facilities have died down, and it will remain dormant till the next big sporting event. Unless we change.
Unlike the majority of us, there are a few who believe in taking the bull by its horn. One such person is Nandan Kamath, ex-cricketer, lawyer and co-founder of GoSports Foundation, who realised the need for pre-activism to solve issues in sports in India. Here is his story:
"GoSports Foundation is a non-profit organisation focused on supporting the sporting journeys of the country's most talented young athletes for the Olympics and the Paralympics. We provide scholarships and support to junior Indian athletes.
I am also a lawyer, and specialise in sports, technology and media laws, with clients ranging from international and national sports federations, to leagues, teams, sponsors and athletes."
The rough road ahead: Sporting in India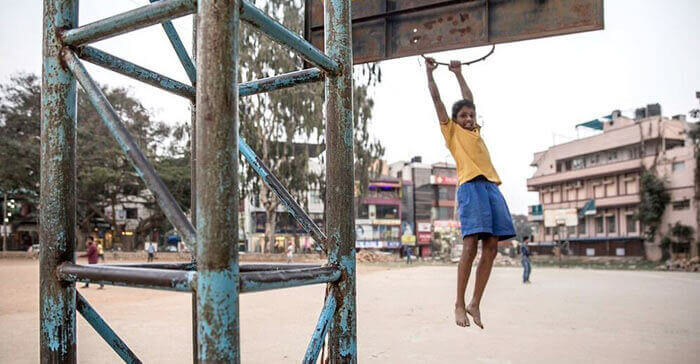 "Sport is a challenging career, even at the best of times. In an environment that is still evolving, the challenges faced by young athletes are many. From the lack of funding for training and competition, difficulty in getting access to the right coaching, difficulties with navigating the complex governance structures, the road ahead is certainly not a smooth one.
This often means that the best talent doesn't get the deserved resources and opportunities. The resulting misallocation can be seen in the outcome of the sport.
In this scenario, our athlete support structures play an important part in easing these challenges as there is a team behind each athlete fighting passionately for their cause."
Can we make a difference?
"It is understandable to get upset every four years when we don't perform at the Olympics. Yet there are opportunities for everyone to make things better every day. I would encourage everyone to look behind each athlete and see what goes into his or her preparation. It's very humbling and it gives a whole new perspective.
We started GoSports Foundation because we wanted to stop complaining and being cynical. We chose to be a part of the solution instead. It is a very satisfying way to channelise dissatisfaction. Once you go out and start doing the work, the amount of support you get from others is incredible. It's not at all a lonely pursuit.
Everything said and done, I am hugely optimistic about the future. I believe we are a country bubbling with talent of all sorts, in many different sports. We are a country of resourceful, hardworking and successful people and I see no reason why those attributes will not extend to sports."
If he can do it, why can't we?
Nandan Kamath has dedicated a huge part of his daily life towards improving the lives of sportspersons, in turn uplifting sports in India. He believes in being a pre-activist and not in reacting to failures.
Are we going to wait for failures at sporting events or are we going to take a leaf from Nandan Kamath's book and address sports issues on time? The ball is in our court.
Alarm Bajne Se Pehle Jaago Re!