FIGHTING ROAD RAGE BY REWARDING GOOD ROAD BEHAVIOUR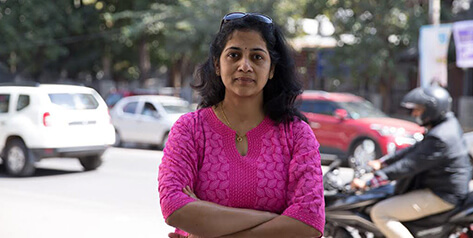 Many of us have either been a witness to, or perhaps have even participated in road rage, resulting from a variety of factors. One of them being traffic jam. It can get abusive and violent - sometimes verbal, sometimes physical. Nonetheless, we carry on with our daily commute knowing fully well that anyone can exhibit it. And that we are at the risk of being victims of road rage.
One person decided to step up and do something about it.
Here's how she's effectively working on providing solutions for the road rage menace in her city.
Stepping up to the ground - Birthing a movement for road safety
Anusha Jaishankar returned to India from California after several years and couldn't help but see the changes. The traffic on the roads, the driver's rage and the roadkill she witnessed were disconcerting for her. On a mission to bring about a change, she launched Positive Strokes, a community based set-up that rewards and promotes good road behaviour.
The beginnings of Positive Strokes
"Years ago, I had been in a seminar at work that talked about the Canadian police using positive reinforcement - to help redirect energies of the troubled youth from crime ridden communities.
That got me thinking. Back in India, I wanted a way to influence road behaviour by positively reinforcing good road behaviour. But there had to be a proper mechanism to do it. Perhaps one that didn't involve standing in traffic.
A visit to the Traffic Management Centre (TMC) in my city provided me a way to address this issue. The TMC captures wrong doers using CCTV cameras placed all over the city at traffic junctions.
Positive Strokes used live feed from the cameras to identify and note down the license plate numbers of those vehicles that were seen following traffic rules and/or doing something right on the road.
For instance, some drivers stopped and waited for pedestrians to cross.
We reached out to these drivers and rewarded them with badges on 'good road behaviour', certificates etc. This method not only influenced the pleasantly surprised reward winners, but also the people at traffic management centres who were watching the traffic flow capturing good behaviour. It helped drivers know that their 'good behaviour' was appreciated.
It also gave the ones watching the behaviour on-screen a sense of the enormity of the traffic problem, along with a strong sense that they themselves should not add to the problem."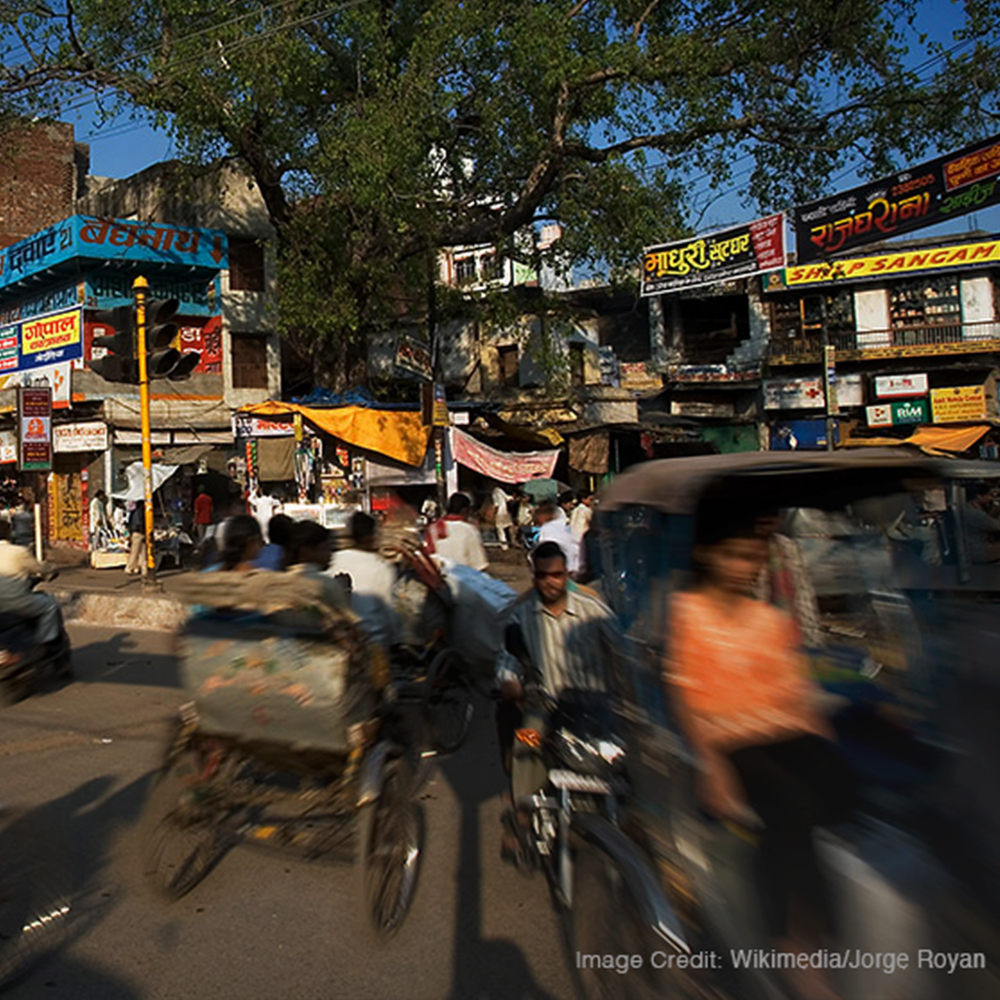 Not a smooth ride: On Overcoming Challenges
"Back in 2012, rewarding positive road behaviour was practically unheard of. Penalty and shaming were considered more popular to keep road behaviour in check.
Pushing back on and criticising an untested idea is far easier than putting oneself on the line and supporting it. It took a lot of time and effort to come up with a systematic methodology.
Armed with this, after close to two years of convincing and negotiating to get the essential people and organisations on board, Positive Strokes was launched with the first public event in 2014.
What's the road ahead like in terms of road safety in India?
With no stop in the number of vehicles being registered and the grossly inadequate road infrastructure, our cities are bursting at the seams. It plays out as a bad road experience for all road users.
On the bright side, over the last couple of years, many organisations and communities have come together to contribute to solving issues by raising awareness, taking on activist roles and by being socially conscious.
Organisations like the Bangalore Traffic Police have the basic essential technology setup and raw data about road situations over the last several years. Based on this, it is possible to make massive changes. In a city of over one crore people and half as many vehicles, technology must and will play an increasingly important role in decision/policy making and implementation. It is a long, tiring road ahead but with more people thinking about various ways to alleviate the traffic and the road safety situation, there is hope.
If she can do it, why can't we?
"We're all in this together."
If we expect the right to use the road, we should also exercise the responsibility to maintain discipline, decorum and decency on the road towards all the other road users. The aim should be on being a problem solver! The fewer complainers we have and the more doers, the better our society will be. Wake up before the unruly road behaviour and road rage results in more accidents, violence and deaths.
Alarm Bajne Se Pehle Jaago Re!