International Day of People with Disability: Taking one step at a time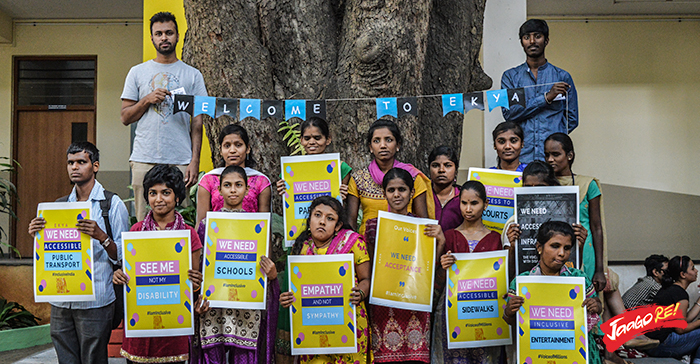 The 3rd of December marks as the International Day of People with disability, an annual event encouraging people to raise awareness about the rights and welfare of the disabled. More than 26 million citizens in India suffer from a form of disability. The form of disability where they are looked at differently. Treated differently. When you look around, do you think we live in a society that is friendly and enabling with equal opportunities for all?
"Give them your empathy, not your pity," insists Hema Subhash, the founder of One Step at A Time (OSAAT), a non-profit support group for people with disabilities in Bengaluru. "We are working on ways in which we can make a real difference in the way disability is seen by the society and to make a positive difference to those living with disabilities."
Her vision is to promote an inclusive community where people with disabilities have equal opportunities in all spheres of life. Hema agrees that it's a big ask and it's a big task, and it will be a long journey, but it is only when you hope to make positive change, you can.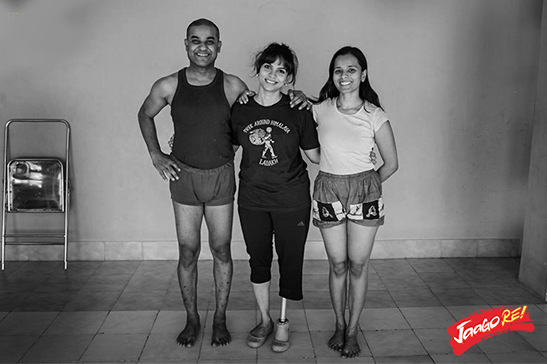 (In this picture: Hema in the middle)
"We started with the intention of making events possible on-ground, meeting people face to face and having that real connect which is lacking in this internet age. That I feel has been what set us apart - from casual coffee meets to lunch together, and home visits, to running marathons together, we have embarked on a lovely journey over the last one year. We feel a sense of not being alone in the challenges one may face while living with a disability. The events we now conduct in the capacity of the nonprofit, have started to reach out to a lot more people."
Recently, I had the pleasure of spending some time at an event organised by OSAAT. EKYA, as it is called, was a first of its kind event - not only for the volunteers organising it but for many who were present that evening. Audio Description for the visually impaired, sign language interpreters and the location being Wheelchair accessible location made this event unique, separating it from the rest.
"Be it support group meets or the dance events we have conducted in the past or EKYA - we were able to reach out to the section of the society living with disabilities and seeks the support we have the ability to give. The happiness that we are able to spread and the confidence that we are able to build in those with disabilities when they attend our dance and fitness events is exceptional."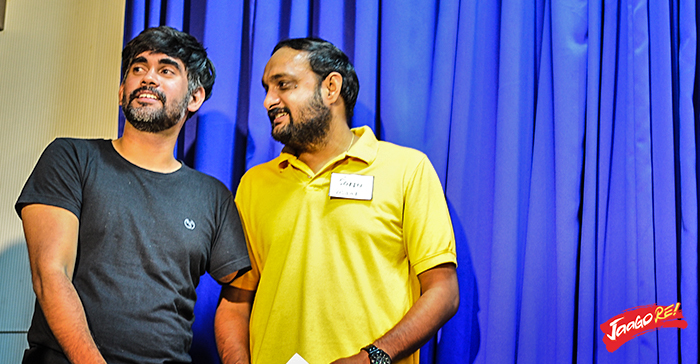 "The importance of an event like this is to create an environment where everyone can come together and experience entertainment and any other aspects of life in a way which is not taken away from them by physical barriers which are present in the society," said Biju Mohan, who is one of the co-founders of OSAAT.
"Accessibility in infrastructure is limited. Places like cafes or movie theatres aren't holistically accessible for all. We work towards breaking barriers and transforming attitudes by means of adapted physical activities and inclusive events such as EKYA," he emphasised.
It wasn't a tough question for Sonu K. Prasad to answer when I asked him about his motivation to chip in and help out for events such as these. "I wanted to see them smile," is all he needed to tell me.
"We sit next to people who are visually impaired to help them experience the movie, sharing moments that the audio would usually fail at explaining," said Srinivas, who was one of the volunteers. "Don't treat them any different. They are not disabled. They are uniquely abled. We are the ones who need to accept the disability, not them."
If there's anything that you would want to do for someone with a disability on this International Day of People with Disability, it is this: Don't feel sorry for them, because they don't. The sad pitied and discriminating attitude serves no purpose in an equitable world. What do you think we as citizens can do to encourage participation of people with disabilities to employment, education and social protection?
If you wish to share your thoughts about this article, write to us at jaagorein@gmail.comor just comment on our Facebook and Twitter page.