Bystander apathy and possible ways to overcome it – A conversation with experts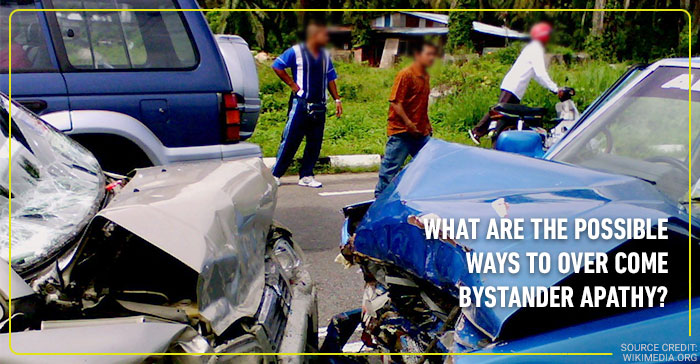 Bystander apathy is one of the biggest evils in our society. When we witness an accident, most of us choose to do nothing to make sure that the person receives immediate help. Statistics show that almost half the lives lost in road accidents could have been saved if bystanders had offered help.
While many of us do not know what to do to help an accident victim or a victim of violence, most of us do not come forward to help because we fear getting involved with the police and the law. Many of us even think that it is none of our business to get involved, especially in cases of violence. This attitude alone results in loss of life and also inhibits people's involvement in building a better society.
So how do we overcome bystander apathy? To get more insight into the issue, we spoke to experts and here's what they had to say:
Definition of Bystander Apathy
Some important statistics
Why people do nothing
Help for accident victims
For victims of violence
The Golden Hour
The Good Samaritan Law
To involve a bystander
Not knowing what to do should never be an excuse to helping another person - not knowing is our fault. Apart from knowing the steps of first response, we also need to be more aware of laws like Good Samaritan Law to know how to evade unpleasant experiences, and fulfil our duties towards helping a person in need.
What are your views on overcoming bystander apathy in India? Share your views with us on our Facebook and Twitter pages, or email us at jaagorein@gmail.com.
Disclaimer:
Views expressed here are of the experts alone and do not necessarily represent that of the brand.