How India is empowering its youth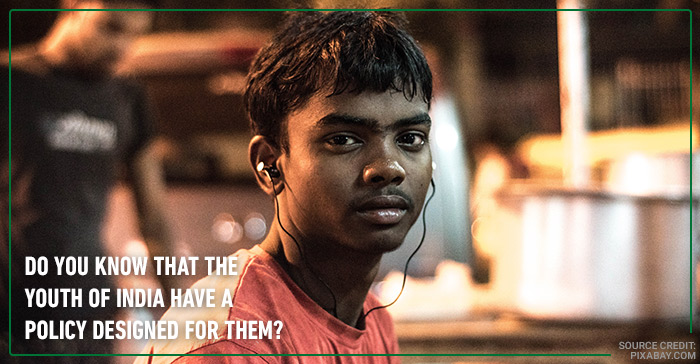 August 12th is celebrated as the International Youth Day, world over. On this day in 1985, the United Nations recognized the youth as an integral part of the society. The UN also acknowledged that the energies of the youth need to be harnessed effectively in a productive manner.
In India too, we have the 'National Youth Policy' that has been designed to effectively address the problems faced by our youth, and the related solutions. This policy expresses the vision the country has for our youth; it also identifies objectives and priority areas that are addressed and considered extremely important by the Government.
The five objectives of the National Youth Policy are as follows:
Objective 1
The first objective of this policy is to create a great workforce that can work for the betterment of the country and can make a sustainable contribution for the country's development. The priority areas for this objective is education, entrepreneurship, employment and skill development.
Objective 2
To develop a strong and healthy generation that is equipped to take on future challenges. The main focus areas for the achievement of this objective are health and sports. Through this, the policy promises the promotion of a healthy sports culture among youth. It also ensures support and development for sports and related talent.
Objective 3
Promotion of community service is also another important objective of the policy - it focuses primarily on community engagement, through programs that gives the youth opportunities to engage and contribute to the grassroot development efforts in their local communities. Under this objective, promotion of social entrepreneurship is also seen as a way to involve in the youth in building the society.
Objective 4
Civic engagement in all stages of governance is another objective that is taken up seriously under this policy. To achieve this objective, the policy measures and monitors the effectiveness of youth development schemes. It also plans to create a platform for the youth to engage with governance at multiple levels.
Objective 5
The last objective of this policy is to support youth at risk and create equal opportunity for all disadvantaged and marginalised youth. Social justice is the most important area of focus under this objective. For this objective, leveraging youth to eliminate unjust social practices is being seen as the biggest area of focus. The policy also plans to strengthen access to justice at all levels.
With policies like these, will the youth be ably empowered to contribute to the society in a meaningful way? Do you think that the policy needs to focus on other areas? Which of these policies is most helpful to the youth according to you?
Share your thoughts in the comments section below; you can also reach out to us on our Facebook and Twitter pages, or email at jaagorein@gmail.com
Source: Ministry of Youth Affairs and Sports