WE LOVE TO LITTER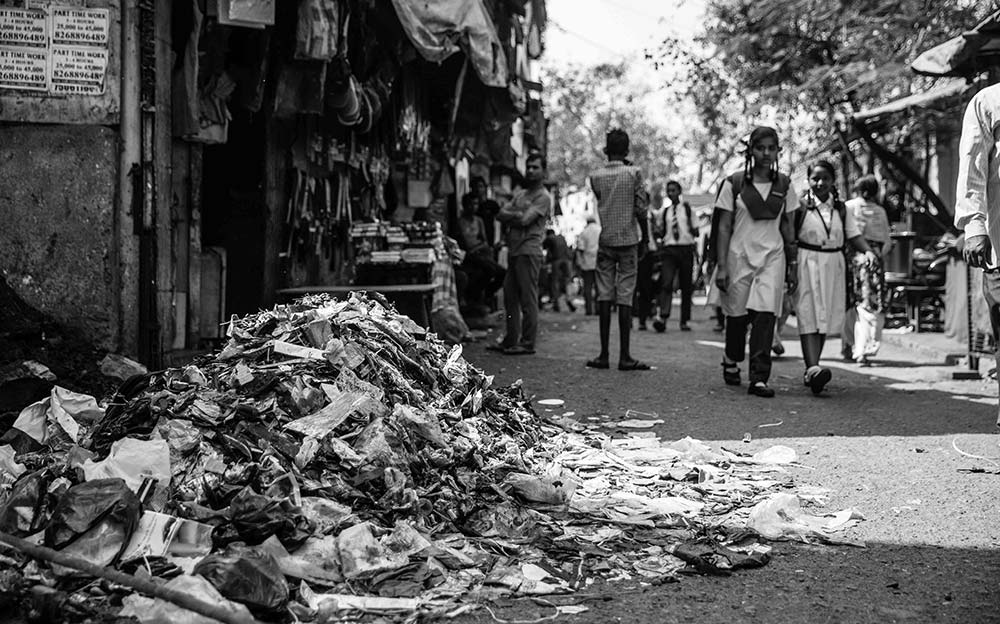 The other day I was on a ferry in Mumbai, and I saw a family eating a bag of chips. Afterwards, the mother threw the wrapper into the sea. The children followed her example. Everybody just looked away. It was after all 'picnic time'. Who will bother to look for a garbage can, that too on holiday?
What is this inherent need to not throw garbage where it belongs, you ask? Well, when was the last time you saw a garbage bin in your area that wasn't overflowing?
Or the last time that the garbage bin has been duly emptied? How is a civilian supposed to act civil if the facilities don't prompt that behaviour?
I remember when I was walking to a shop the other day, a man threw a banana peel at the garbage dump on the road. The peel of course, never actually landed in the bin and fell in the pile that was accumulating on the roadside. Next thing we know, a bike skids on the peel and the rider falls off. Who would have thought, right? Who's to blame here now, the man who threw the peel and littered on the street, the rider who didn't see where he was going, or the system that did not attend to the matter at hand?
If we won't clean up India, who will?
Hygiene and sanitation concerns have led to grave diseases and deaths. This has remained an issue for a very long time. We have been complaining about it relentlessly.
You complain about families littering and polluting our streets. Do you do anything about it, except watching from the sidelines?
Why wait for bits and pieces of waste to turn into a monstrous eternal pile of junk?
'Itna problem hai, toh solution ban jao'.
Watch out for warning signs. Wake up before the alarm bell rings.
Alarm Bajne Se Pehle Jaago Re!