Seven things you need to know about the RTI Act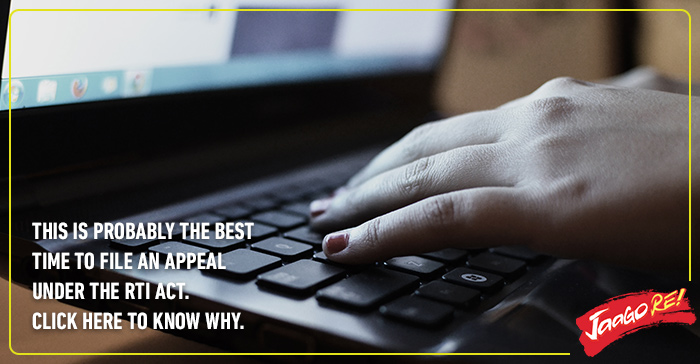 In a revolutionary move, the Central Information Commission (CIC) announced citizens who file appeal/cases filed under the RTI (Right to Information) Act will now receive real time updates about the status of their cases. The updates will be delivered via emails and SMSs. While this is a great move, not many people have enough information about the provisions under the RTI Act.
What is the RTI Act?
The RTI Act was introduced with the sole objective of empowering people, containing corruption, and bringing transparency and accountability in the working of the Government. The Right To Information Act mandates that timely response be given to any citizen who asks for it. This was an initiative taken by the Ministry of Personnel, Public Grievances and Pensions to ensure a portal for citizens who searched and needed quick information.
Here are a few things you need to know about the Act and filing an RTI appeal.
Every public authority is obligated to maintain computerised versions of all records in such a way that it can be accessed over a network anywhere in the country and issued to the person who has requested for information.
Every public authority should provide essential information to the public through various channels of information (including internet) at frequent intervals so that the use of the RTI Act to obtain information can be kept to a bare minimum.
Any person who desires to obtain information shall submit a written or electronic request in English or Hindi or in the official language of the area to the Central Public Information Officer or his/her counterpart at the state level.
No applicant will be required to give any reason for application for request or to provide any personal information except for contact details where it is necessary for the authorities to contact the applicant.
In case an appeal is rejected, the Central Public Information Officer or his/her equivalent will communicate the reason for rejection, period within which an appeal against the rejection can be made and particulars of the appellant authority.
Under normal circumstances, the information requested for will be provided in the form sought for - if a citizen asks for some information in the form of an email attachment, it will be provided unless it causes damage to the original document itself.
The authority will be under no obligation to provide such information that might hurt the sovereignty and integrity of India, information that has been forbidden to share by any court of law, information received under confidence by a foreign Government and cabinet papers.
With the information provided above, any citizen will be able to file a case/appeal under the RTI Act. Citizens will need to make use of such provisions more often to turn India into a participatory democracy. A citizen's duty does not end with voting and the RTI Act is a great tool for citizens to come together and be more involved. The government is taking steps to make sure that citizens are not denied the right to information by making the application and follow up process easy. Are these steps compelling enough to make more citizens aware about these facilities provided by the Government? Share your views and questions with us on our Facebook and Twitter pages, or email at jaagorein@gmail.com