Freedom of Speech VS. Criminal Defamation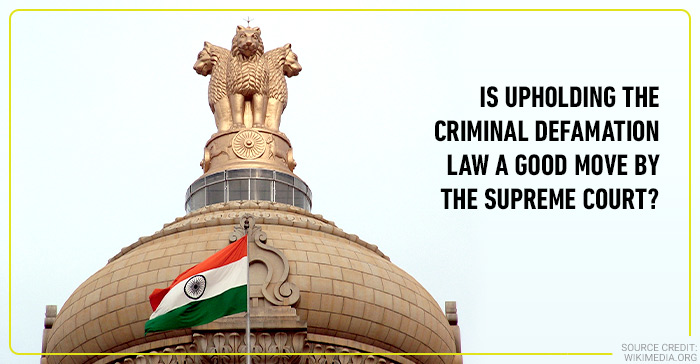 On 13th May 2016, the Supreme Court of India dismissed petitions that sought decriminalising defamation. The petitions claimed that criminal defamation went against the constitutional right of a person's freedom of expression. In response to this, the Supreme Court pointed out that the criminal defamation law safeguarded an individual's right to live with dignity and that protecting reputation of a person was equally important.
What are the major provisions under the freedom of expression and criminal defamation law? Let's find out: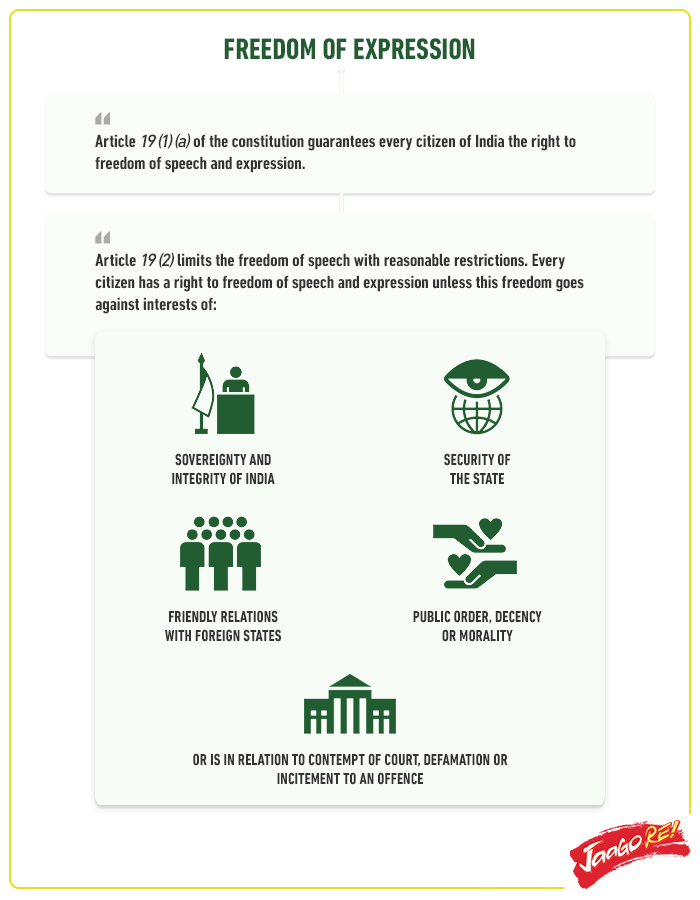 As you see, freedom of speech is not applicable in case of defamation.
Section 499 of the Indian Penal Code defines what qualifies as criminal defamation. Criminal defamation refers to intentionally harming someone's reputation. If the intent is not clear, then the lawsuit becomes a civil defamation. Here's more information on defamation: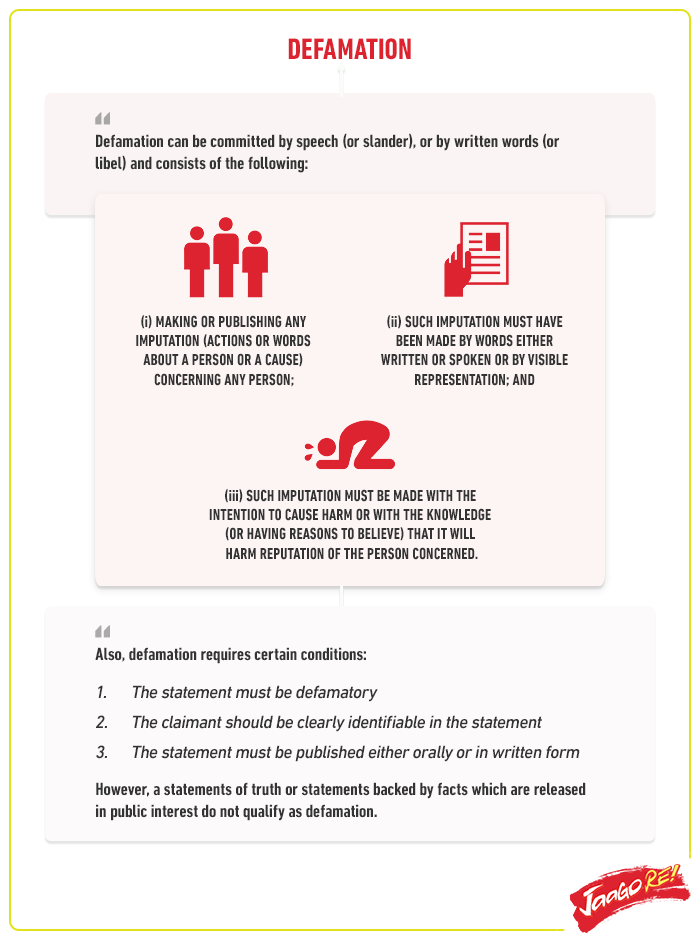 We have a right to express our opinions but it is also our duty to make sure that no other innocent person is harmed. While the Supreme Court has upheld the criminal defamation law, what are your thoughts on it? Do you think India needs a criminal defamation law? Write to us on our Facebook and Twitter pages.
Sources:
Ministry of Law and Justice
The Indian Express
Virtual Learning Environment, University of Delhi
Maharashtra Judicial Academy