WHY ARE WE ASHAMED OF MENSTRUATION?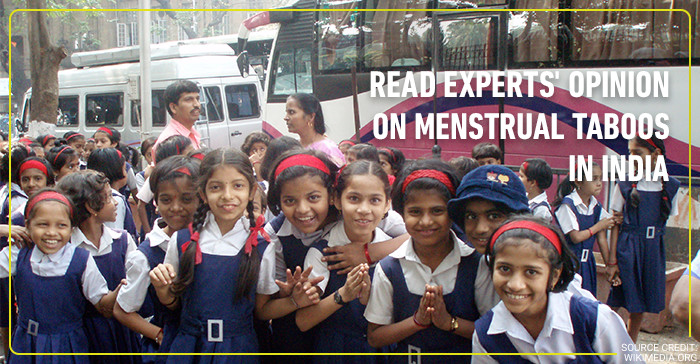 Menstruating women are impure and so they should not go to temples during their periods - As absurd as this seems, it is a common belief in our country. Many such myths lead to taboos, which in turn result in discrimination against women. Hence, menstruation is associated with shame and people avoid discussing it.
What are these taboos and how do they affect us? To know more about, we conducted a Twitter chat today with experts - Nishtha Gautam, Goonj (NJPC - Not Just A Piece of Cloth), Menstrupedia and Feminism in India . Here are a few snippets from the conversation:
What are Menstrual Taboos
Menstrual Taboos in India
Nature of the issue
Effects of taboos
Gender discrimination
Why do taboos still exist
How to overcome taboos
Final thoughts:
We're at the end of 2015. Do you think these menstrual taboos are still relevant in the world we live today? How best can we as society help people everywhere overcome stigma against menstruation? Share your thoughts with us in the comments section below and continue tweeting to us on Twitter. You can also write to us at jaagorein@gmail.com and on our Facebook page.
Disclaimer:
Views expressed here are of the author alone and do not necessarily represent that of the brand.