'BREXIT' AND IT'S EFFECTS ON THE INDIAN ECONOMY.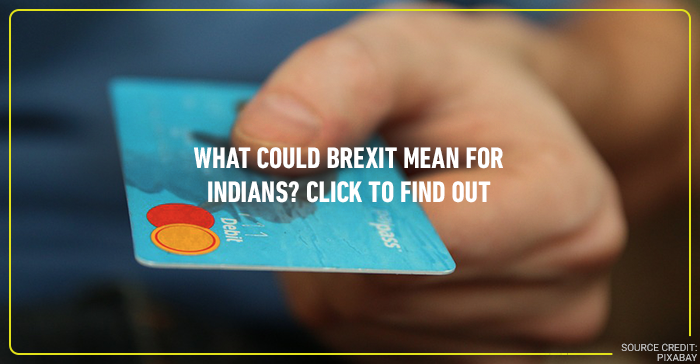 Britain's exit from the European Union took the world by surprise. Experts describe this event as a 'once in a lifetime' which will haunt the economies across the globe for years to come. Like every other economy, our stock markets too suffered the effects of Brexit. Here, are a few points to understand why exactly we must worry about the event.
Effect of Global Economic changes on the Indian Economy: -
India is one of the most lucrative markets for foreign investors and, hence, we attract attention globally. So, any major change across the globe, be it political or economic, is bound to have an impact on India too.
Britain always provided a gateway to the European Union. Many Indian businesses have their offices in Britain so they can avail benefits and continue to remain a part of the EU. But with Brexit, this benefit will be taken away and may result in companies relocating their business set ups to other places.
Brexit might also have a positive effect, but these results may not show up immediately. The process might take time considering that the new government will take time to design and implement their policies.
Which are the Sectors which will be affected by Brexit?
Automobile, Pharma and IT might be the most affected. NASSCOM has predicted that the effect of Brexit will be felt on the $108 Billion Indian IT sector in the short term. Leading Indian IT firms have not commented on it as since there is a possibility of renegotiations for all the ongoing projects because of the devaluation in the value of pound. These things can be covered up in the next few years wherein alternate arrangements can be placed between the countries.
In the automobile industry, Brexit may lead to reduction in sales and companies that derive good revenues of profits from Britain could get hurt majorly.
Effect on Education sector/students & Travel
Britain is one of the most sought after education destination for Indians. Before Brexit, British universities were forced to offer scholarships and subsidies to the citizens of the UK and EU. Brexit frees up funds for the other students and more Indian students might be able to get scholarships.
Reduction in pound value will reduce travelling cost to the UK and will make it a good travel destination.
Investors moving to safe haven - gold.
Britain's decision to leave the EU has forced many to sell their risky assets and rush towards safe haven investment option like Gold. Gold prices in India had breached Rs 32,000 per 10-gram level.
In the long run, Brexit will help strengthen our ties with Britain because India's focus on innovation and entrepreneurship still makes it an attractive destination for outsourcing and investment.
India's economy is doing well and should use the current turmoil as an opportunity. For the common man, with every uncertainty there is a bigger opportunity to pick great stocks. It pays to focus on companies in the consumer driven sector. Financial sector companies too can surely generate great returns.
Disclaimer: The views expressed are that of the expert alone, and do not necessarily represent that of the brand.